Mike Reilly has been a Class A PGA Golf Professional since 1994. Teaching golf has been his profession for 23 years. It is estimated that he has given more than 20,000 individual golf lessons during his career. He currently is the Head Golf Pro at Peninsula Golf Club in Massapequa, NY where he conducts most of his instruction. Mike also offers lesson programs at the Farmingdale Golf Center at Skydrive and at the Babylon Village Golf Course. He has trained a staff of golf pros that are also available at all three locations.
Mike has taught many of Long Island's top junior golfers including the 2009 MGA Boys, 2009 US Kids Teen World Champion and 2013 MET PGA Junior Champion Mark Reilly (Mike's son), 2010 MGA Boys and 2013 Long Island Amateur Champion Matthew Lowe, and the 2013 NCAA Women's Champion Annie Park. Mark is a current student; Matt and Annie are former students. Eight current or former students of Mike's are now playing golf at the college level, with more expected to be competing in college next year. He has spent the past ten years of his career dedicated to developing junior golfers and the success of his students provides evidence of his skill as a teacher.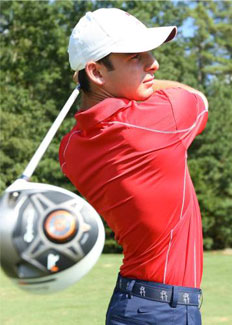 Mike has also been an accomplished player throughout the years having played in more than 100 professional events with numerous top finishes. In 2003 he accomplished a life long goal by qualifying for and competing in the 2003 Buick Classic on the PGA Tour. At that tournament he competed directly against golfing legends Tiger Woods and Phil Mickelson, amongst many others. He is still very competitive and is expected to compete in most local professional events in the coming years.